Trailbuilding is seasonal work, and trailbuilders typically log long, difficult hours, but there's a lot to love about being outside all day in the lush green woods creating ribbons of singletrack that many others will ultimately enjoy pedaling and hiking. In this article, we go behind the scenes with Dirt Artisans Founder and President Chad Irey for a glimpse of what life is like deep in the midst of a big trailbuilding project.
"Every day is a 10-hour workout that's physically demanding and mentally challenging, yet rewarding," said Irey. "I work more and longer hours in this job than any other job I've had, but I love it and the lifestyle that goes along with it. When you're working on your passion, it's not as hard as it would be if you were doing something that you didn't love."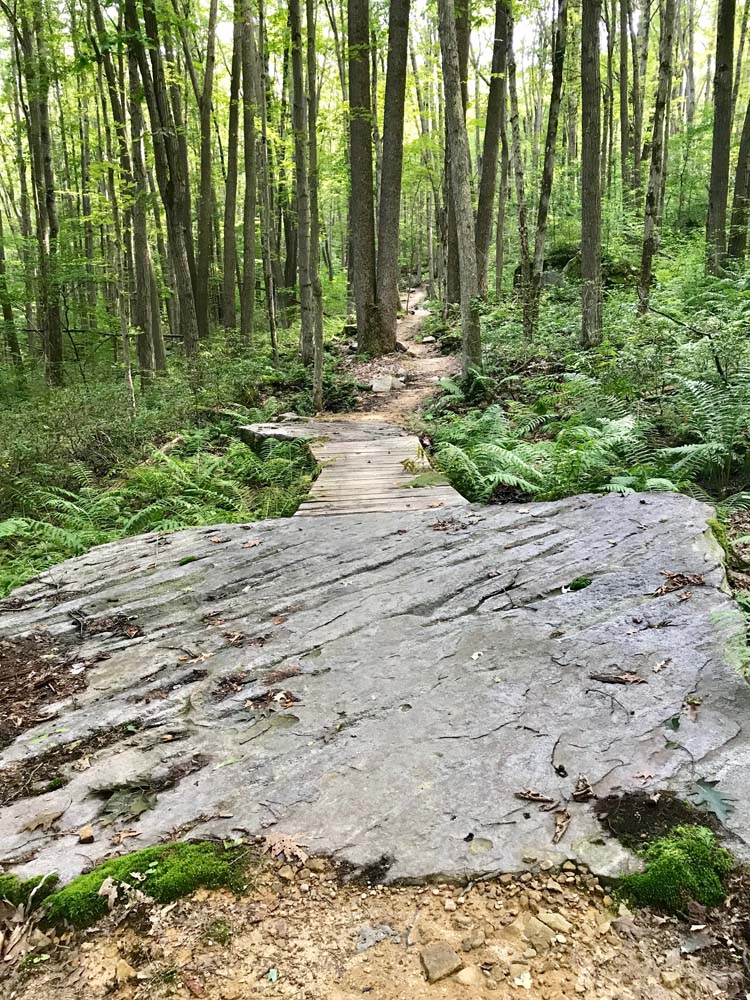 During trailbuilding season, which lasts about 9.5 months, Irey and his crew put in six days per week on a project. Each day is about 10 hours long with eight of those spent in the field. One of the biggest challenges is eating enough to fuel all that work.
"It's a lot like an endurance mountain bike race or a marathon, but it's every day. We have to eat so much, which means we eat something at just about every opportunity."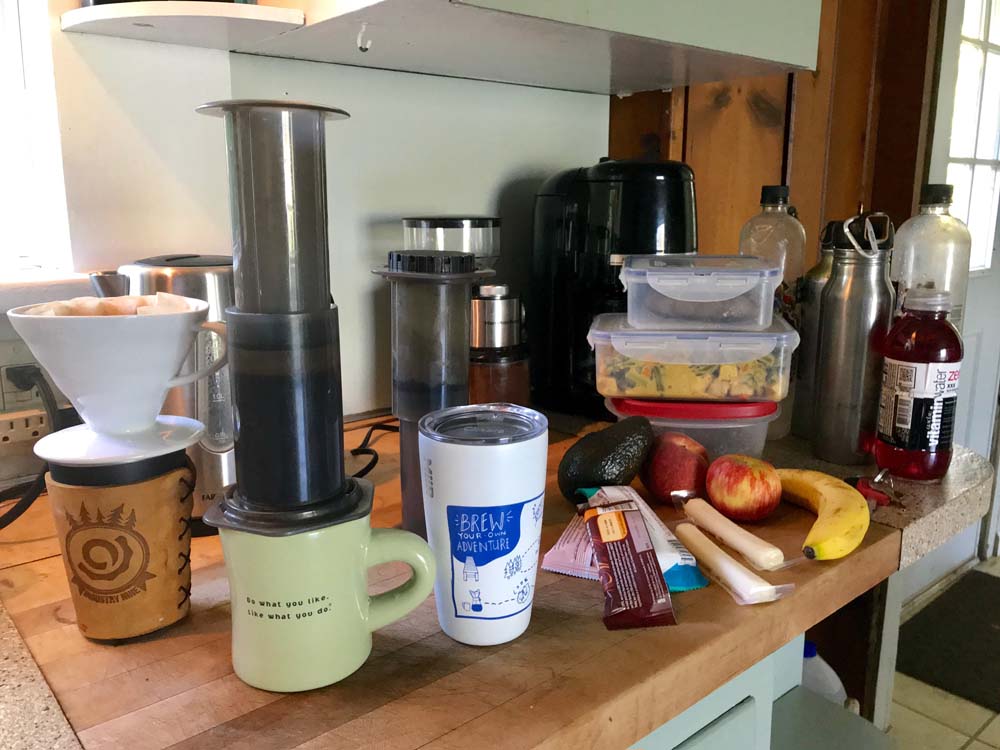 After a hard project, Irey and his crew will take 10 days off to recover.
A Typical Day
5:45 am: Wake up, stretch and do some core work. "As I get older, I need more and more stretching and core work. I like to get up, make some coffee and drink it while I get moving."
6:15 am: Make breakfast, and prepare and pack lots of food for the day. "While eating, I study the weather. Trailbuilding is like roofing - if you open up a roof or a trail and it rains, you have a big problem."
6:45 am: Work begins with answering emails and following up and planning for future jobs. It's also time to take care of equipment. That includes sharpening chains, maintaining hand tools and gathering all the fluids necessary to keep the machinery running. "Most construction workers drive to a shop then get what is needed for a work site, but we have to get everything together at the house where we all stay during a project. We have to pack enough fuel for the day because we can't afford to run out of fuel on site, or it costs us time and money."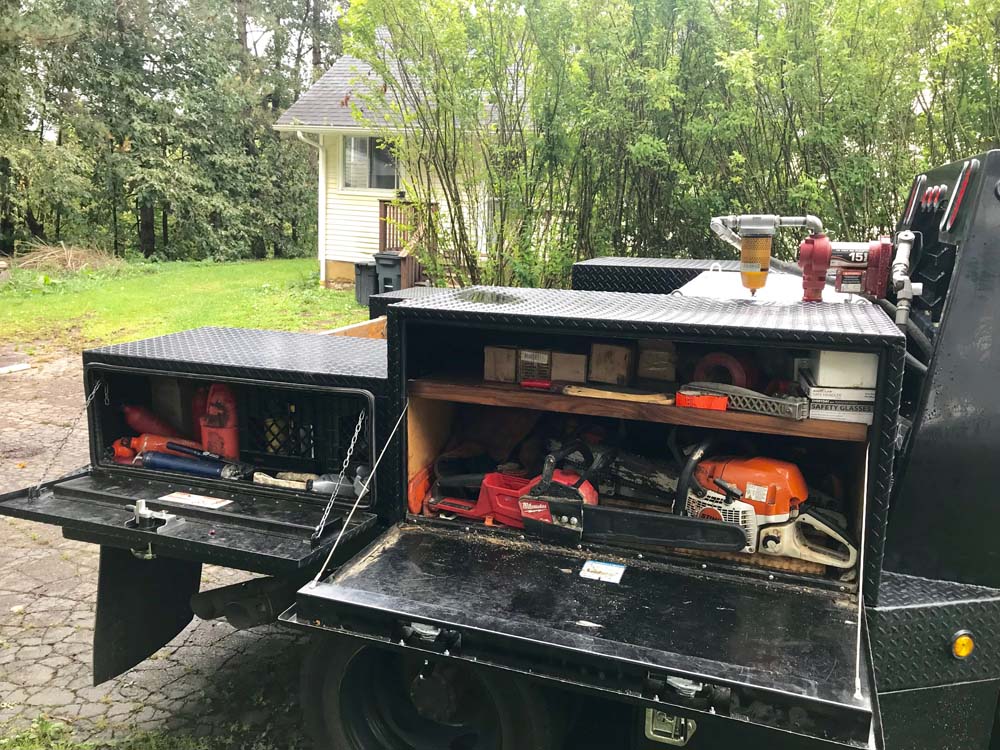 7:15 - 7:30 am: Roll out in the work trucks, driving as close as possible to where the project is happening.
8:00 am: Transfer the crew, equipment, fuel, grease and tools for the day into utility vehicles (UTVs) to get still closer to the current work site.
8:15 am: Hike up (or down) the mountain to the work site. Some days, it takes just a few minutes, but it can take as long as 45 minutes. "En route, we often spot grouses, and I'm never sure who is more startled - us or them."
8:30 am: Arrive at the work site. Machine operators grease the machines and go over them, performing any needed maintenance ahead of the work day and getting them up and running. Meanwhile, the hand crew polishes up what was done during the previous day's work. "Once the machines are going, the machine operators work them in a linear fashion. They usually get about 100 feet down the trail before the hand finishers are ready to start in behind them. How many linear feet of trail we build per day depends on what type of trail we're building, which also affects how much wear and tear there is on the machines.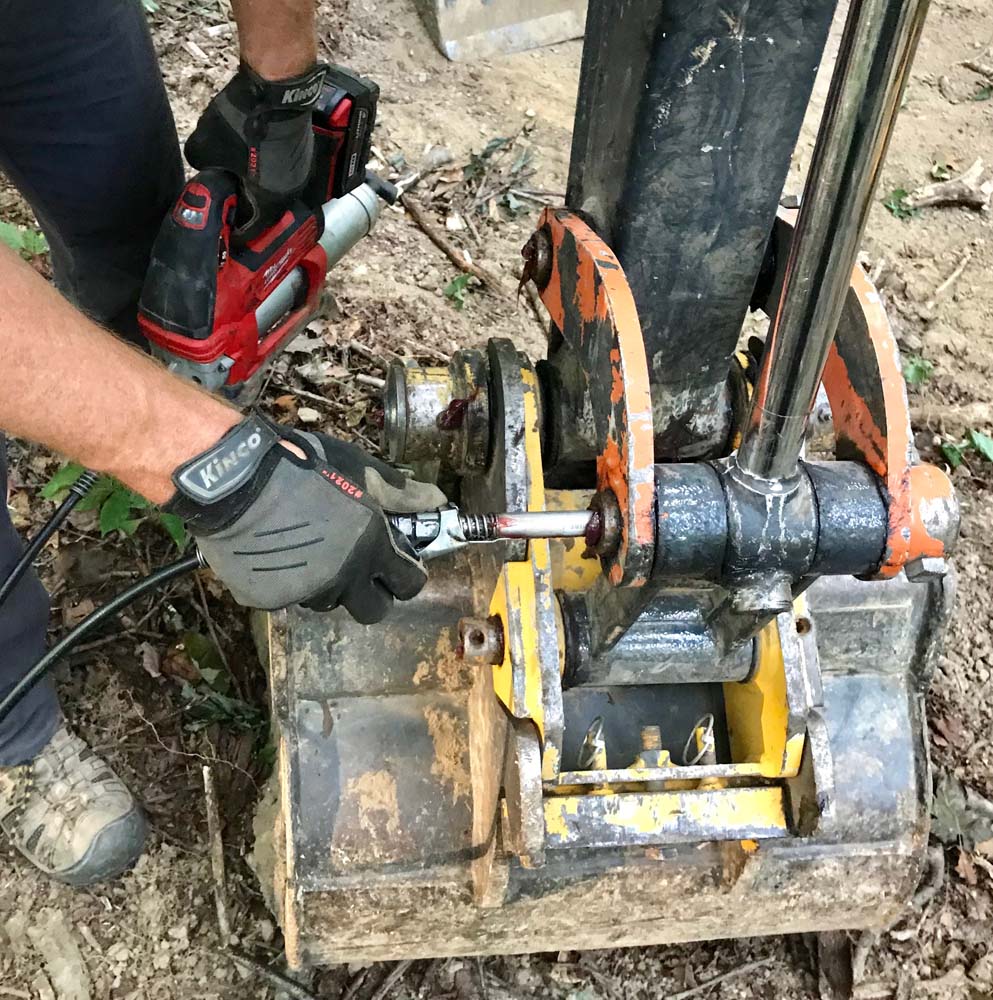 9:00 am: First snack break, which may include an apple and/or a cheese stick.
10:30 am: Second snack break. Other favorite foods are meats, cheeses, olives and sandwiches. "We try to mix and match snacks to keep it interesting and actually enjoy as much as we have to eat without always having to eat the same things. You can only eat so many sandwiches per day. "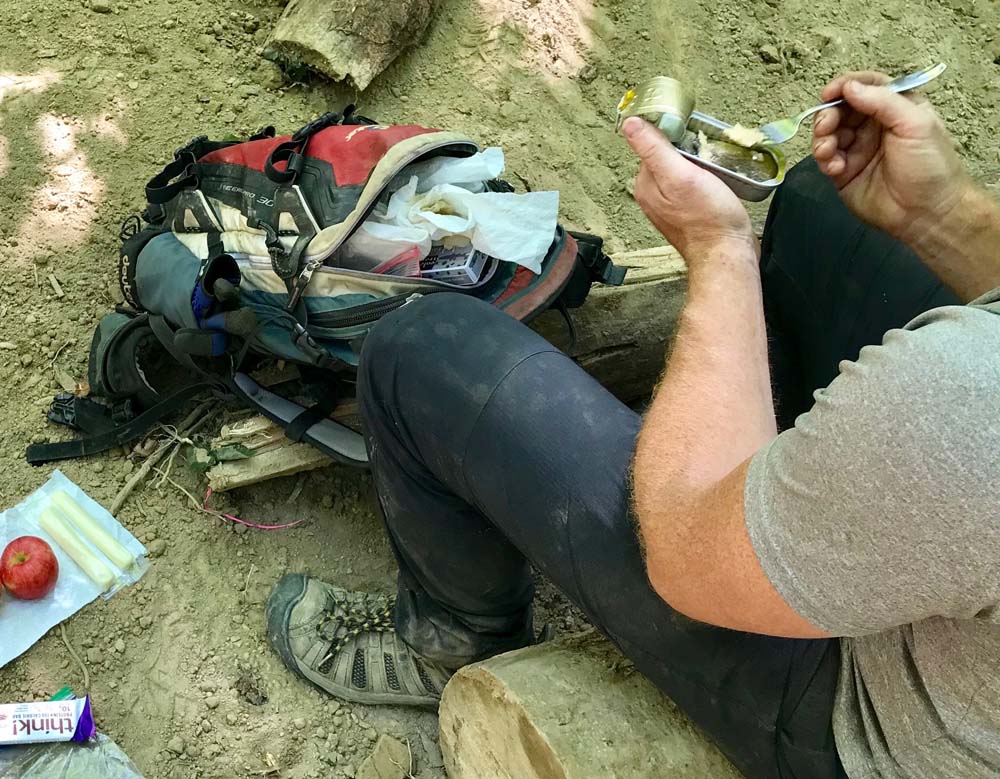 12:30 pm: Lunch.
1:00 pm: One of the excavators has an issue, and a crew member has to head back to the truck to dig through spare parts. Everyone else continues to work on the trail while the excavator is getting fixed.
3:00 pm: Crew member returns and swaps out the broken part. Work is back on track.
3:30 pm: Third snack break.
4:30 pm: A thunderstorm is brewing. "We scramble to get wrapped up and button everything up before the end of the day."
6:15 pm: Start walking out from the work site. "Of course, we snack more as we walk, and sometimes we'll see a bear!"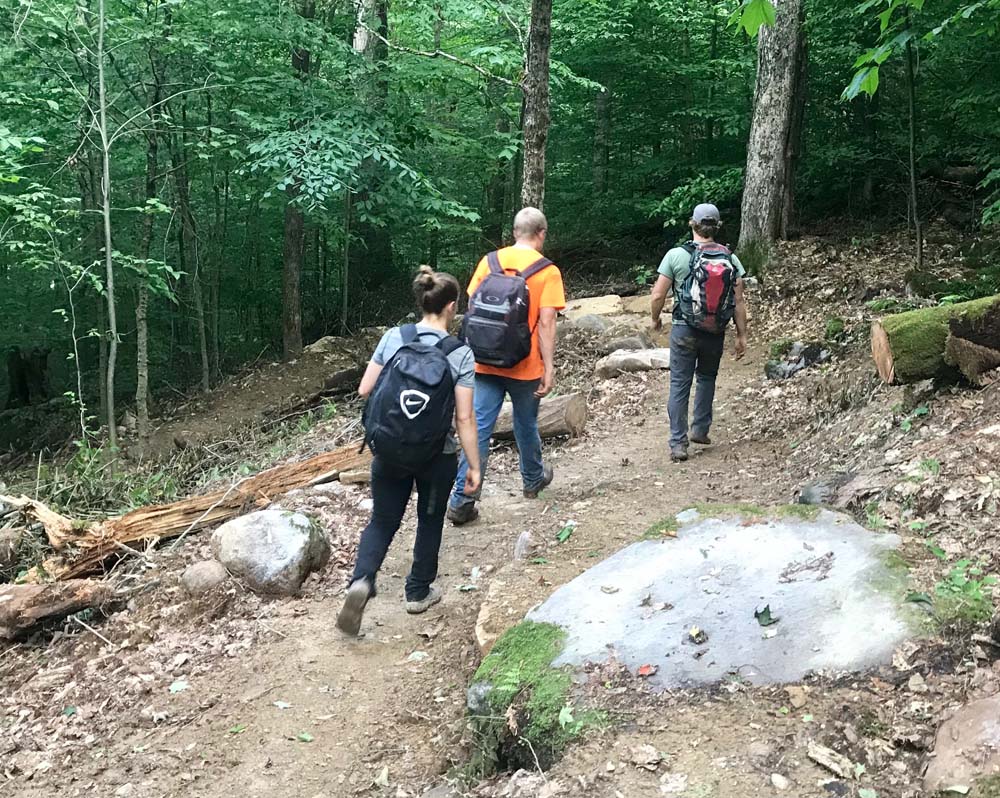 6:30 pm: Transfer from the UTV to the truck and head out.
6:45 pm: Stop on the way home and go fishing or for a bike ride.
8:00 pm: Arrive back at the house.
8:15 pm: Make and eat dinner. "Sometimes we cook a group dinner together; sometimes we make our own dinner. Occasionally, we pick something up for take out on the way home."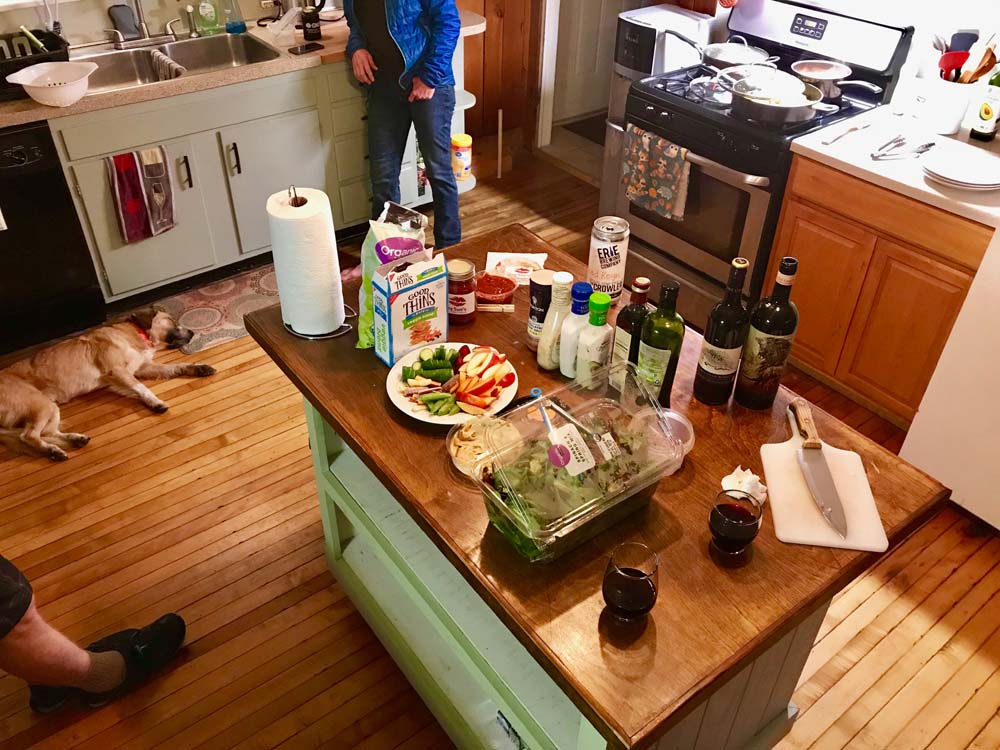 9:00 pm: Shower, stretch more, have a beer and relax.
9:30 -10:00 pm: Go to sleep. "I hit the bed and just pass out. It's rare for me to make it to 10:00 pm."