Imagine that you're pedalling along a ribbon of singletrack. It's twisty and turny, but not too much. There are some ride-able uphills, and the downhills make you want to exclaim "Whee!". Some optional features along the way tempt you to test your skills, and you can't help but smile and laugh along with your riding buddies whether you're out for an hour or two or for the entire day.
If you've ever ridden a "fun" trail or trail system, you've had this kind of an experience, but what exactly is it that makes it fun? We asked Chad Irey, President of Dirt Artisans, a company that builds world-class, natural surface trails for some insight into what makes our favorite multi-use, front country trail systems so good.
#1: Make It Inviting
From the moment you drive up to a clean, well kept trailhead until the moment you crack open your favorite post-ride beverage, a fun trail is an inviting trail.
"A trail should naturally pull the user along. It should be laid out in such a way that it makes you feel curious about what's around the next bend, over the next hill or beyond the next valley," said Irey.
The trail should not only be routed to keep you motivated to continue pedalling, but it should also be regularly maintained. Think of a well clipped corridor with no overgrowth and good sightlines.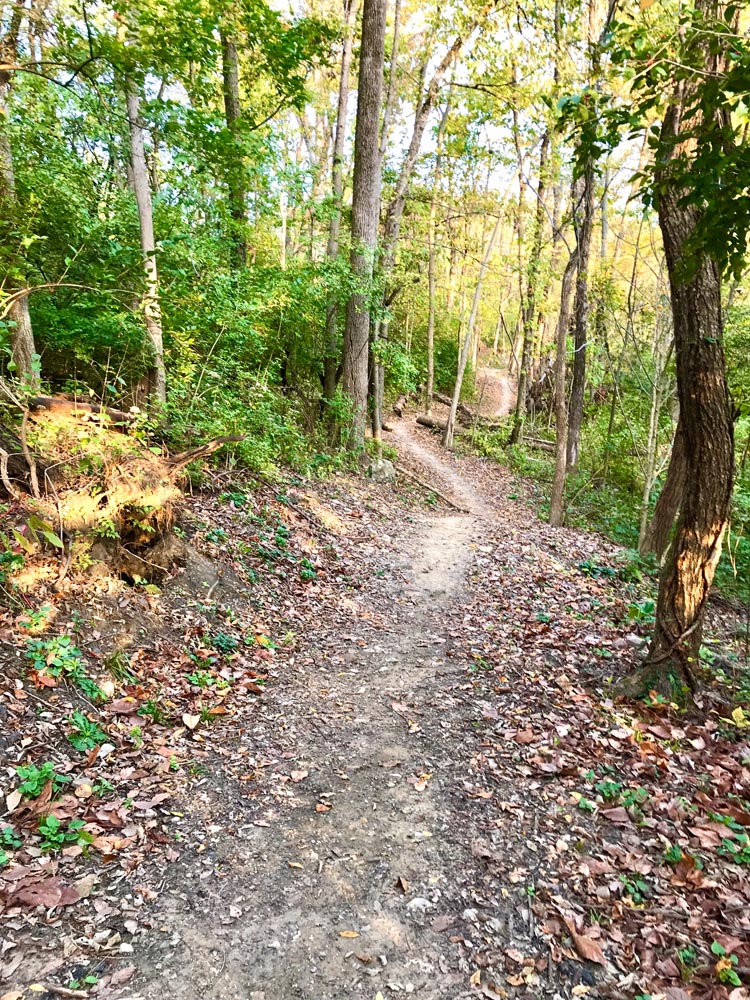 #2: Feel The Flow
"Most fun trails are not laid out in a straight line," said Irey. "They meander through the forest or other terrain. They have a feeling of sinuosity."
That means no abruptly sharp or awkward turns, but it doesn't mean predictability because well… that would be boring.
"You want to vary the trail users' experience, and you want to do that in a gradual way," said Irey. "The trail may be tight and twisty for a while, then it becomes less so for the next while. What's important is transitioning smoothly between the two."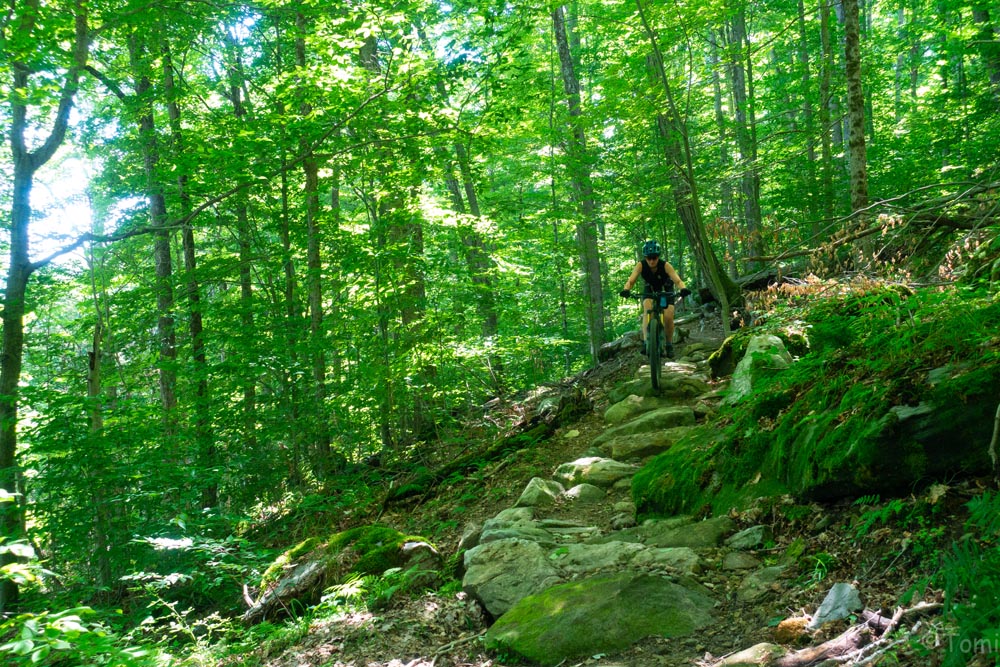 #3: Add A Variety Of Features
Blending in different features throughout a trail ensures that the trail will appeal to different trail users. It'll also keep the trail entertaining because there's no way to know exactly what's coming.
"It's been my experience as both a hiker and a mountain biker that we all like our respective technical sections," said Irey. "Mountain bikers frequently enjoy berms and jumps that are uninteresting or even unnoticeable to hikers who don't just want to walk on a smooth dirt path through the woods all the time. Whereas hikers often enjoy picking their steps carefully up and over a rocky outcropping or a technical drainage crossing that may or may not appeal to mountain bikers depending on their skill levels and preferences."
What's key is building in a variety of features throughout so everyone finds something to love; don't only build technical or non-technical sections.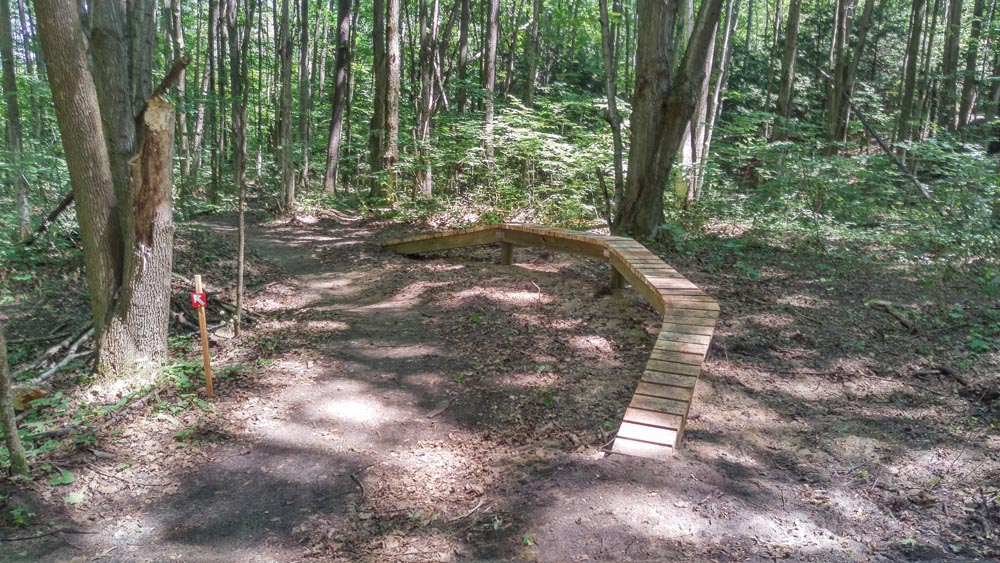 #4: Consider The Overall Experience
A fun trail is not only about a physical experience; it's also about the mental experience. Fun trails stimulate users both physically AND mentally.
"Yes, there are physical challenges built into most fun trails, but we want your mind to be engaged, too," said Irey, "whether that's through an interesting trail layout; via the incorporation of views of ferns, trees or rocks; or by passing through otherwise aesthetically pleasing areas."
Sometimes that means routing the trail to take users to interesting destinations like an overlook, a waterfall, a cool tree, a peaceful stream or a rock outcropping. Directing users to destinations within the trail system gives them a sense of purpose, and if you do it well through intelligent trail layout, you simultaneously help land managers effectively manage access to such areas so they don't get overrun, trampled or damaged.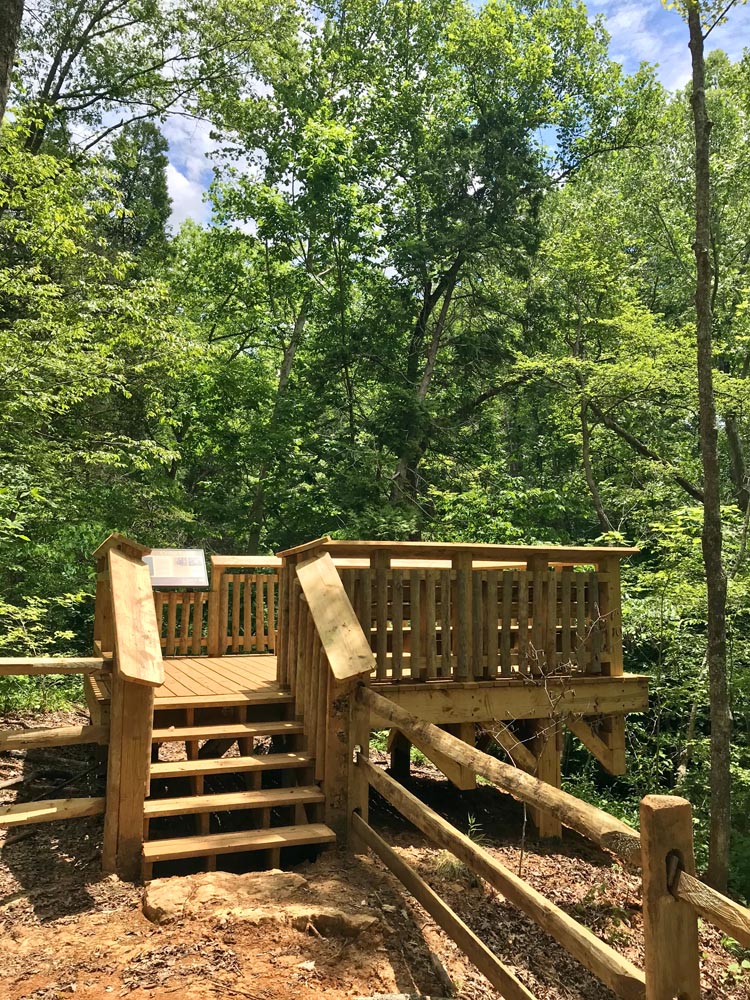 #5: Make The Most Of Your Local Terrain
Sure, we all love a good vista or crazy rock feature, but in reality, those aren't available within every trail system. You have to work with whatever your local terrain presents.
"If you are building a trail in an area without a lot of natural features, you'll have to make the trail tread even better to keep users positively engaged," said Irey.
For example, deep in the midst of a lush green, east coast forest without frequent, expansive views, trailbuilders rely more on good flow and techy rock gardens to entertain users.
Or in flat areas, trailbuilders can manipulate the earth more and use the ground to create experiences like rolling and twists and turns - the kinds of features that you have to use body english to navigate. Think of a constantly swooping, sloping and tilting trailhead. When done well, trailbuilders also use these same features to effectively manage water flow and thus end up creating more sustainable trails so the trailbed doesn't collect water and become a trough.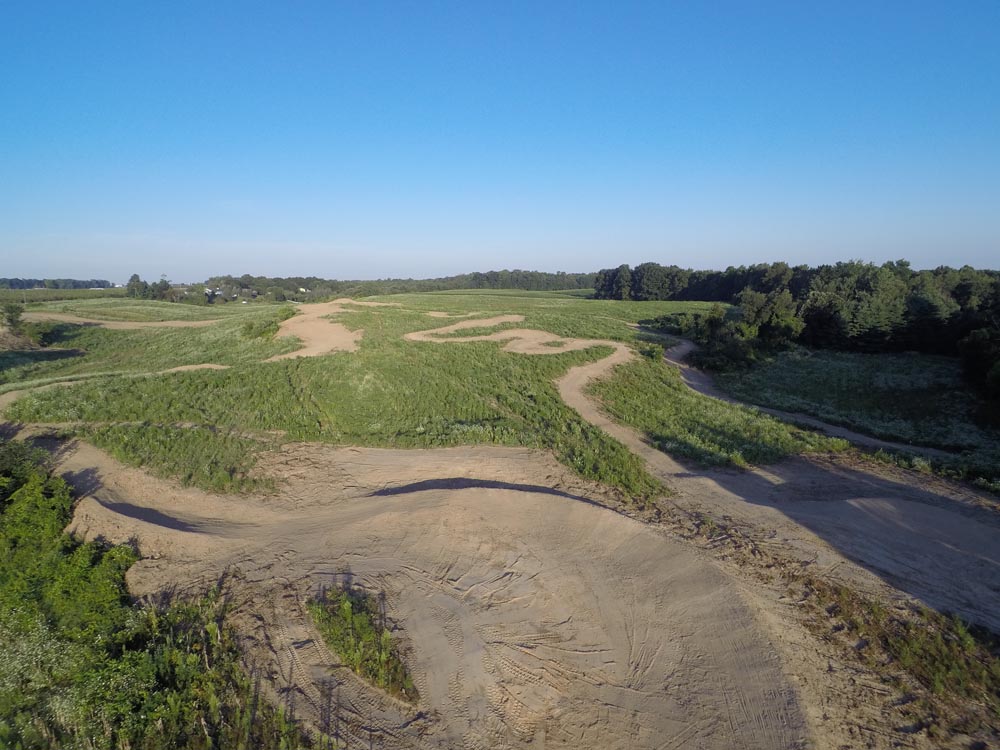 #6: Pay Attention To Details
We've all heard the expression about the devil being in the details. It's especially true when it comes to making a trail aesthetically pleasing.
"Think about the difference between walking into a room with white walls and a brown floor vs. one that someone took the time to paint and decorate," said Irey. "A fun trail is a well manicured corridor. We care for the tread, the outslope and the backslope. We use trees and rocks as anchors to route the trail so that people don't start shortcutting trails. We'll even limb up both sides of a tree so that it looks and feels good."
Rock armouring and bridges are further ways to enhance the aesthetics of a trail. Taking the time to build high quality versions of both kinds of features results in a better looking and better riding trail. "Never take shortcuts, especially when it comes to wood work or rock work," said Irey.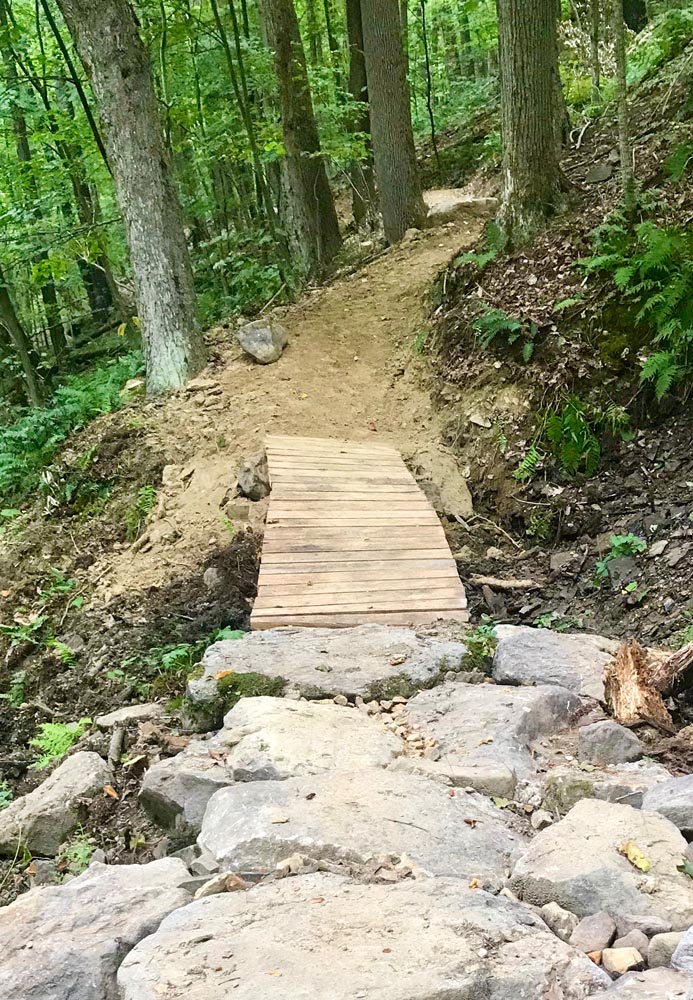 #7: Cater To Multiple Levels
No one wants to outgrow a trail. That's why fun trails are intentionally designed to hold your interest as your skills improve and you get better and faster over time.
"Riding an 'easy' green loop might take an hour for the newbie and 20 minutes for the fast, experienced rider, but it doesn't have to be boring," said Irey.
Serving riders of all levels can mean building alternate lines for different levels or simply laying out the trail so that it becomes more challenging when you inevitably pedal faster as your skills improve.
Irey said, "Our end goal at Dirt Artisans is always that everybody comes to the end of riding our trails smiling, whether they are going slow or Strava fast!"